THE BELLA GREY PHOTOGRAPHY WEDDING EXPERIENCE
Heart-centered, Forever Authentic
Your wedding day is just the beginning of the life you will create together and the strong marriage you will build through the years. I create beautiful images of your day that capture your relationship authentically and honor the connection with your friends and family. I focus on meaningful moments that candidly unfold and the spirit and energy of your celebration.
The Bella Grey Photography experience offers heart-centered, moment-driven photography. It's always classic, colorful, simple, beautiful, and forever authentic.
I HOLD VALUES CLOSE TO MY HEART, EVERY SINGLE DAY IN WHAT I DO. SCROLL DOWN TO SEE THOSE VALUES AND HOW THEY PLAY INTO YOUR WEDDING EXPERIENCE WITH BELLA GREY PHOTOGRAPHY.
I BELIEVE IN AUTHENTICITY.
With every shutter click, I pour myself enthusiastically into telling your authentic love story and highlighting your unique personalities. Your story should be just that-- YOURS. What was going through his mind when he first saw you. The way her nose wrinkles and her eyes light up when she's happy. How the unusual circumstances that led to your first date turned into a relationship with someone you simply can't imagine not being in your life. The way that you just GET each other.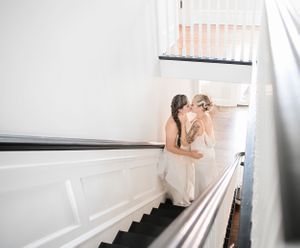 COUPLES WHO WORK WITH ME REALLY TEND TO FEEL DEEPLY AND VALUE THE ARTISTRY OF PHOTOGRAPHY.
What you care about most are the Real Moments, the Relationships, the Celebration.
Your wedding may be classic- a stunning venue, gorgeous florals, and a big party- but not necessarily traditional. Or you may celebrate more modestly with an intimate restaurant wedding, but invest abundantly in photos that will capture the spirit and energy of your day. You have a sense of style, but are incredibly down to earth. You may be foodies and adore good music, but your investment in these elements of your wedding are about they bring to your lives. Heritage and family is of utmost importance, and while the past has shaped you, your future is determined by the new life you will start together.
Elopement coverage starts at $699
Wedding 6 hour Coverage begins at $1799
Complete 10 hour collections begin at $2500
Destination collections begin at $4500
CLICK TO INQUIRE ABOUT YOUR WEDDING!
Please inquire about custom coverage for intimate weddings + other celebrations